[Event]

Shop Ranking Battle (Road To Phoenix Cup 2018)

2018-11-06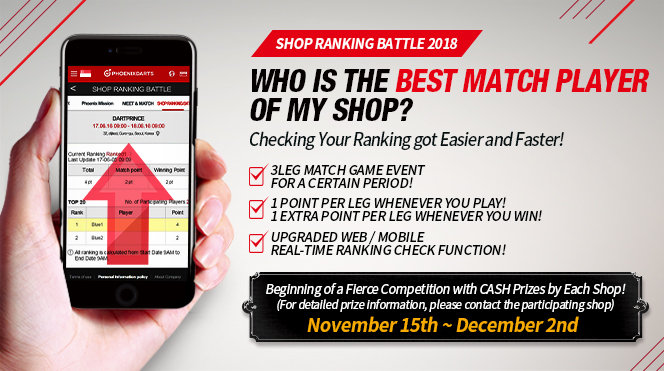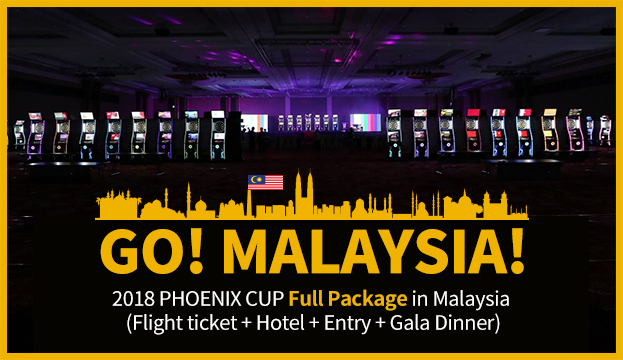 HOW TO PARTICIPATE
The champion of each shop will be awarded with 2018 PHOENIX CUP Full Package in the Malaysia.
Check the Shop Ranking Battle Announcement for Event Schedule and Participating Shop List.
Visit the Shop, Scan Your Card, And Play the Match Game. You Will Be Enrolled Automatically!
You Can Raise Your Rank By Winning The Match Game And Accumulating Your Point!

All Ranking Is Calculated From 9AM On The Starting Date To 9AM On The Ending Date.

For More Information, Please Check The Phoenix App "Shop Ranking Battle" Menu Or Contact The Participating Shops!
AWARDS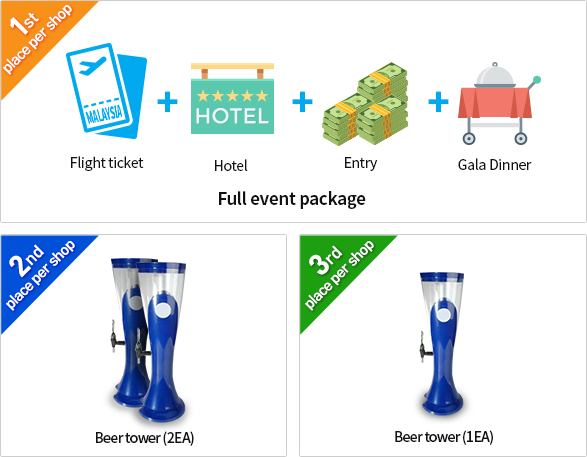 SHOP RANKING BATTLE PARTICIPATION SHOP
HOW TO ACQUIRE RANKING BATTLE POINT
1. MATCH POINT
When you Play 3 Leg Match Game(01 Game or Cricket) with your card scanned
1 point per each valid leg

2. VICTORY POINT
When you play 3 Leg Match Game(01 Game or Cricket) with your card scanned
Get 1 Point per each valid leg win (Including Perfect Mode. 5Leg and 7Leg Excluded)

2 : 0 Won = 2 Points / 2 : 1 Won = 2 Points
1 : 2 Lost = 1 Point / 0 : 2 Lost = 0 Point
Now, You Can Check YOUR RANKING Much Easier And Faster!
1. OPEN PHOENIX APP AND SELECT "SHOP RANKING BATTLE" ICON!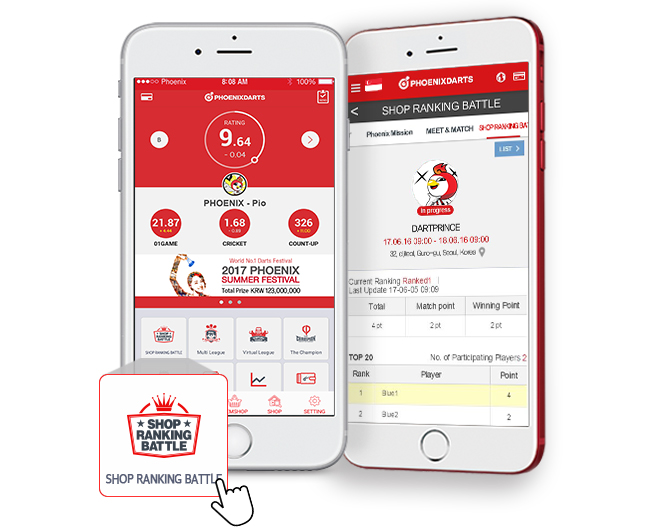 2. CHECK THE LIST OF SHOP RANKING BATTLE PARTICIPATING SHOPS!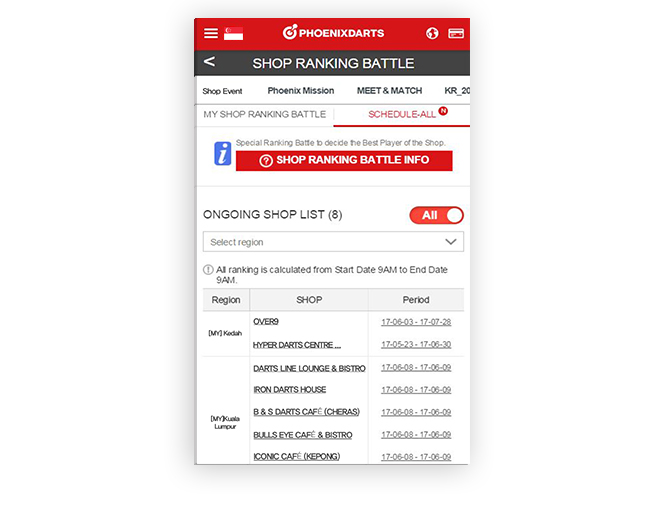 3. CHECK MY RANKANDEARNED POINTS IN THE SHOP
WHERE I PARTICIPATED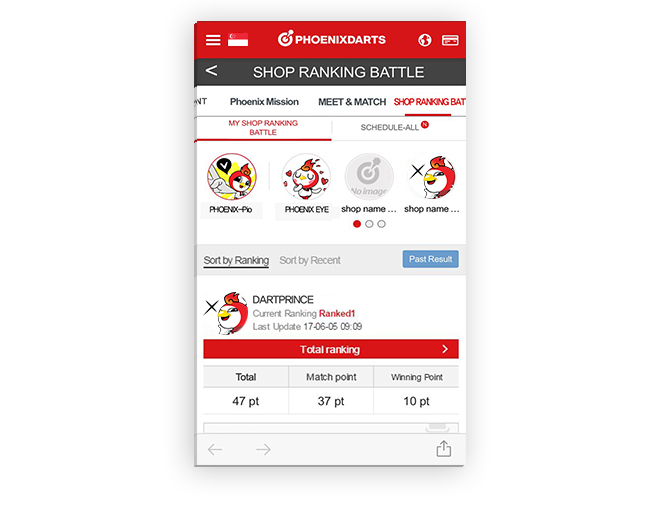 ※ You can check previously participated shop ranking battle information.