[Event]

2019 GLOBAL VERSUS MOVIE Bull Sound Event

2019-01-22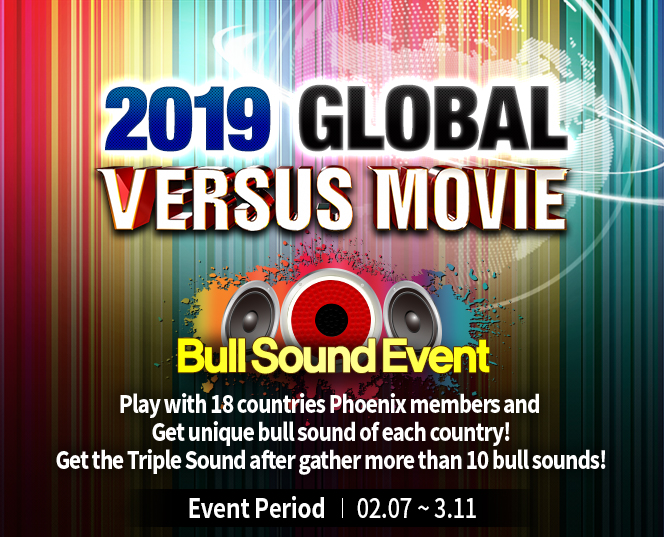 Let's play with overseas player and get bull sound!
If you play 5 times in each country, you get country unique bull sound!

Another special gift will be given only for all
those who gather more than 10 country unique bull sounds!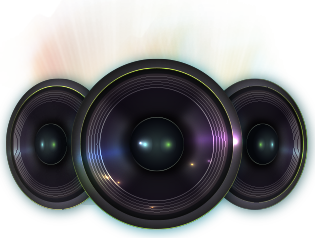 TRIPLE SOUND

STEP 01 SHOP VISIT
Visit the nearest SHOP with Phoenix Dart machine Searchable locations on the Phoenix Dart homepage and apps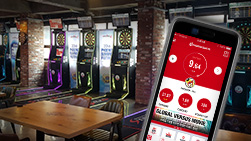 STEP 02 PLAY GLOBAL VERSUS MOVIE
After the online game (GLOBAL VERSUS MOVIE) is on,the game progresses. (501/501(D/O, 25/50), 701/701(Master Out), S.CRICKET only)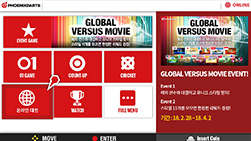 STEP 03 Check the progress of the event
Check the status of Global Versus movie event on the Phoenix Dart homepage
Contact Information
*Ruled & regulations are subject to change at organisers discretion.
*Please check our web and app frequently to find out if there are any changes or updates.