[Notice]

GVM Go Challenge Final Results

2020-08-19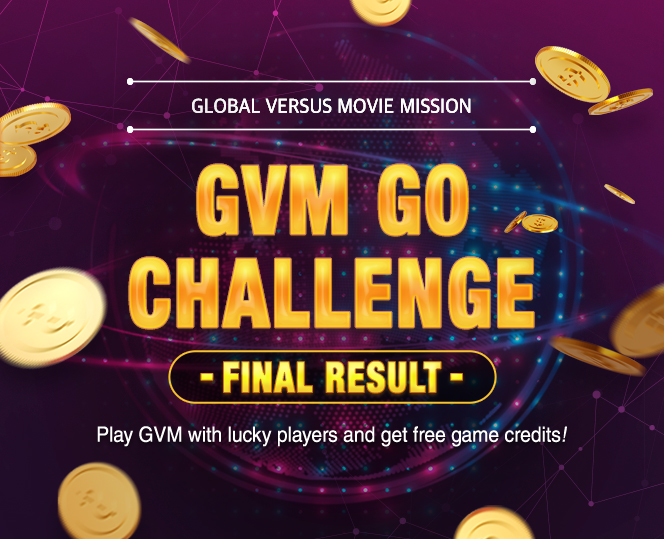 2020.07.30(Thu) 12:00pm
~ 2020.08.17(Mon) 11:59am
100 free credits (equivalent to 1,000,000 VND) to the player who played the most matches with the lucky player during the event
- Card Name : 0266_4142
- Card No : 0266414264905644

※

Free credits will be inserted on August 22(Sat.), 2020.
How to use free credits on machine
Select the game you want to play.

When you touch the card, you will automatically be taken to the "Credit Usage Page". (Choose credit to use)

After making your selection, you will be asked to agree to the total credits and credits to be used.
Credit is deducted if credit is available.

In case of insufficient credits, cash should be inserted to top up the required balance.