[Notice]

RANKING CHALLENGE

2022-07-29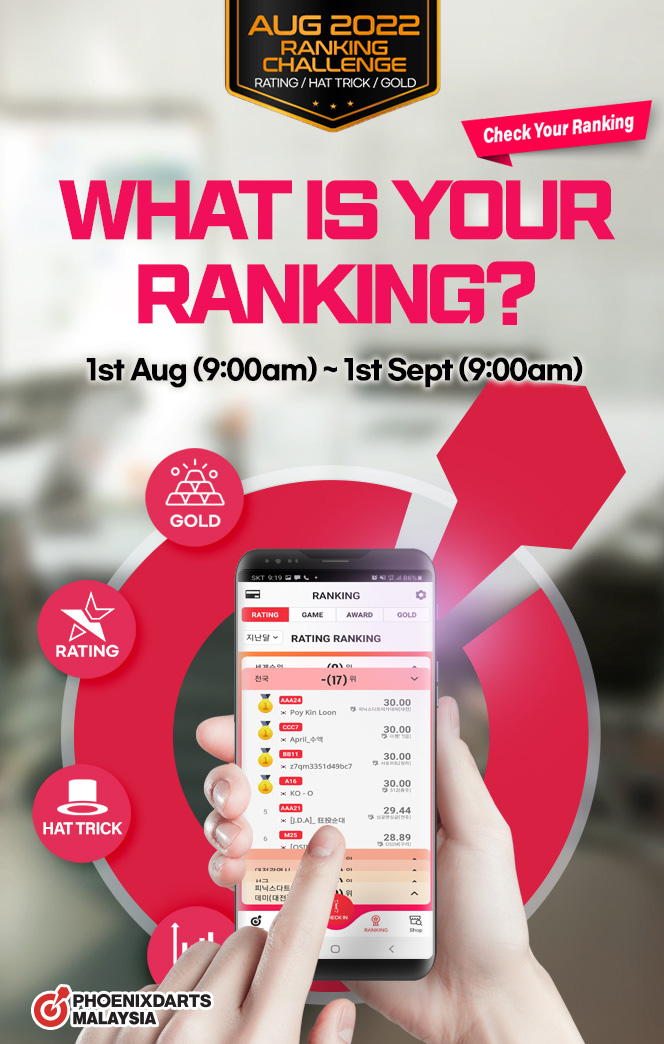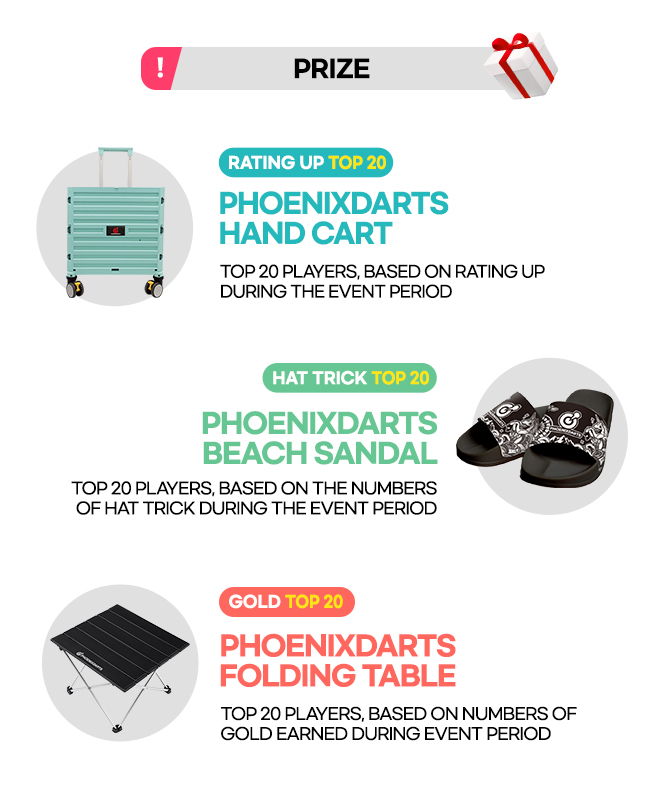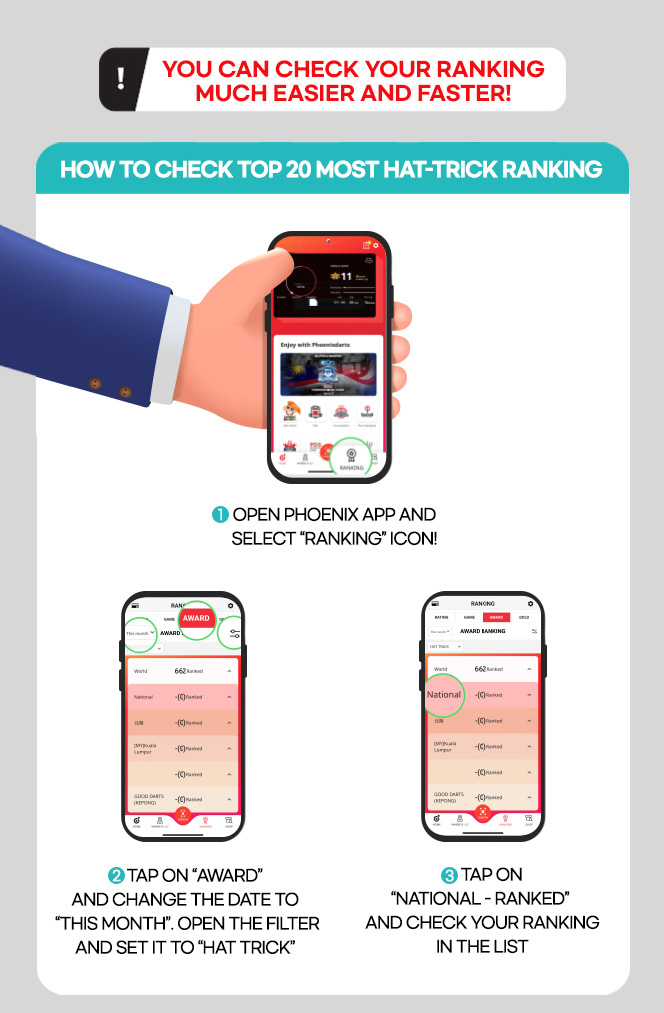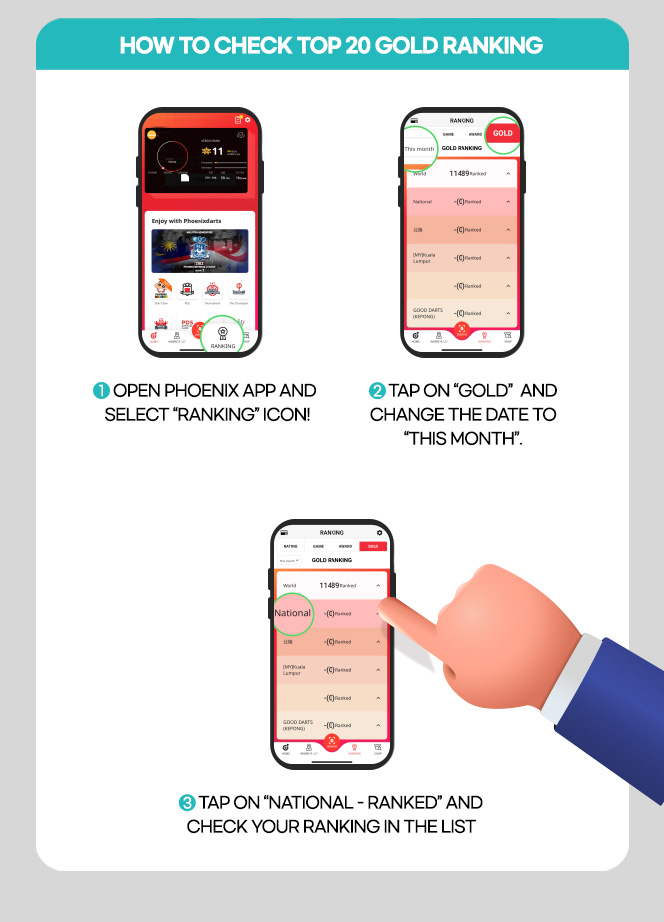 -

Check RANKING CHALLENGE announcement for event updates.

-

Visit the Shop, Scan Your Card, And Play the Game.

-

You Will Be Enrolled Automatically!



EVENT PERIOD

-

1st August 2022 (9.00a.m) ~ 1st September 2022 (9.00am)



CRITERIA

-

Only Phoenix Online card that is registered before 18th July 2022 will be eligible to participate.

-

Entry rating will be justified & registered automatically for each card on 18th July 2022.

-

Minimum entry rating is CC5. Rating below than that will be automatically registered as CC5.


-All Ranking Is Calculated From 9AM On The Starting Date To 9AM On The Ending Date.

-

Prize winner need to send his/her shipping address details to Phoenixdarts Malaysia person in charge.

-

For more information, please refer to the Phoenix App RANKING check option. Players may visit our website or contact our person in charge for more details.

1st August – 1st September 2022

-

Scan your registered Phoenix Online Card and play game at any shop with Phoenix Darts machine.

-

Play more game to improve your rating.

-

Achieve greater rating to win prizes.

RANKING WILL BE POSTED ON "PHOENIXDARTS MALAYSIA" FACEBOOK PAGE ON EVERY TUESDAY & FRIDAY

For more details, please contact:
-

Allan Lee : 016-234 9448

-

Clarence : 019-230 9201

-

Iskandar : 017-672 0698

-

CK Cheng : 012-3405752
Rules & regulations are subject to change at organizer's discretion.
Please check our web and app frequently to find out if there are any changes or updates.