[Event]

The Champion Turkey Day Shoot Out

2023-11-16


Home Screen

Select THE CHAMPION

THE CHAMPION Main Screen

Competition Information Main Screen

Competition Information

Competition Details

Take a Photo

Competition Details

Player Mode Selection

Game Start

Check your competition scores and ranking on PC/Mobile under The Champion tab at
http://play.phoenixdarts.com/main.do
PC: Phoenixdarts Home Page  FAMILY SITE (THE CHAMPION)  My Competition Info  Select Competition and Check
Mobile: Click the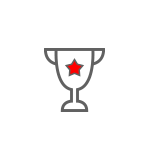 Icon on the Phoenixdarts APP  Search The Champion  Select Competition and Check
1.

Check the performance of the players above and below you, your lowest PPD, target PPD to raise your ranking, and the number of games required.

2-4 Player Mode

1 Player Mode

2.

When a game ends, you can check if your game PPD was better than your lowest PPD and see the value of your average increase. You can also choose to replay, change mode, or check your ranking.

3.

Here you can check the competition ranking as well as the spread of the upper and lower rankings compared to the previous day, player scores, and the last time they played.

4.

In MY RANKING, you can check your ranking in the competition as well as the ranks of other players.