[Event]

GLOBAL ONLINE MATCH FIESTA GOODS CHALLENGE

2022-03-10

Event Schedule and Machines
Period : 3/17 (Thu) 12:00PM ~ 4/11 (Mon) 12:00PM
Target machine

Qualification for Participation
Any player who has a Phoenixdarts Player Card
Players who earned mission points through GLOBAL VERSUS MOVIE(Online match) during the event period

※

Points are awarded to the Phoenixdarts Player Card that the GVM games were played on. If a player has multiple cards, he/she can earn multiple goods packages if there are enough mission points gained on each card.
How to Earn Mission Points and Reward Item
How to Earn Mission Points
Category
501 / 501 PRO GAME
701 / 701 M.O GAME
STANDARD CRICKET
WIN
+ 2 POINT
LOSE
+ 1 POINT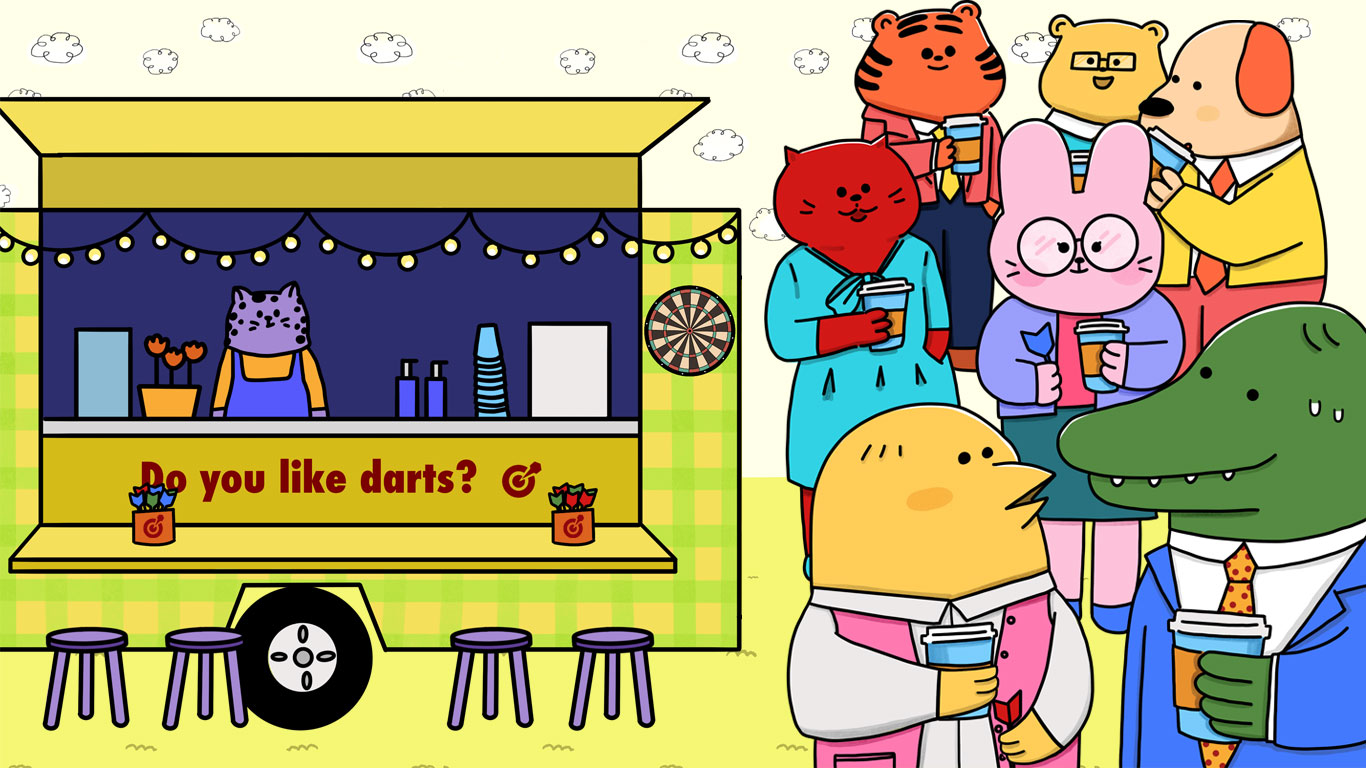 ※ Limited-edition style will be given when achieving 30 points
| Ranking | Reward |
| --- | --- |
| 1st~3rd | CAP + T Shirt + Travel Bag |
| 4th~6th | T Shirt + Travel Bag |
| 7th~10th | T Shirt |
※ Some of the above rewards may be subject to change design.​
Visit a PHOENIXDARTS shop

Visit any shop that offers Phoenixdarts machines.
SHOP SEARCH >

Play「GLOBAL VERSUS MOVIE」

After selecting GLOBAL VERSUS MOVIE, scan your Phoenix Online Card and play against an opponent in your desired game mode.

※ A Phoenixdarts Player Card is required to play GLOBAL VERSUS MOVIE!

Check my Point and Ranking

!

Log into the official PHOENIXDARTS website and check your accumulated mission points and current ranking.
1.Limited-edition Item
Limited-edition Item will be awarded upon accumulated the requisite amount of mission points on your card and can be used for 90 days. After that, the period of use can be extended using Gold.
2.Prize(Goods) Collection Information
Further details will be announced later.
※

Rules & regulations are subject to change at the organizer's discretion.

※

Please check our web and app frequently to find out if there are any changes or updates.